Evening Starr Horses is a family run breeding business striving to produce National quality Arabian, National show horse and American Saddlebred horses that can excel in halter, sport and performance. Type, conformation, disposition, and outstanding movement are all high on our priority list. While we specialize in horses of color, quality comes first before color.  We use outstanding individuals of all colors to achieve our breeding goals.  In addition to our dedication to producing gorgeous, conformational correct horses, we are committed to finding the best placement for each horse.  We are a small breeder only producing a handful of foals a season to ensure well imprinted, loving, trusting relationships with each foal.
Jane Allo is the driving force of Evening Starr Horses (ESH).  As a youngster she and her sister rode the family burro, Fresca, for miles seven days a week all summer to work at a California Arabian Ranch.  Tirelessly, they labored for the payment of education and being able to work with the Arabian horses her family couldn't afford.  Her love of all equine began at the young age of three with a pony at her preschool.  This love grew with countless trips to the local stables to ride the burros.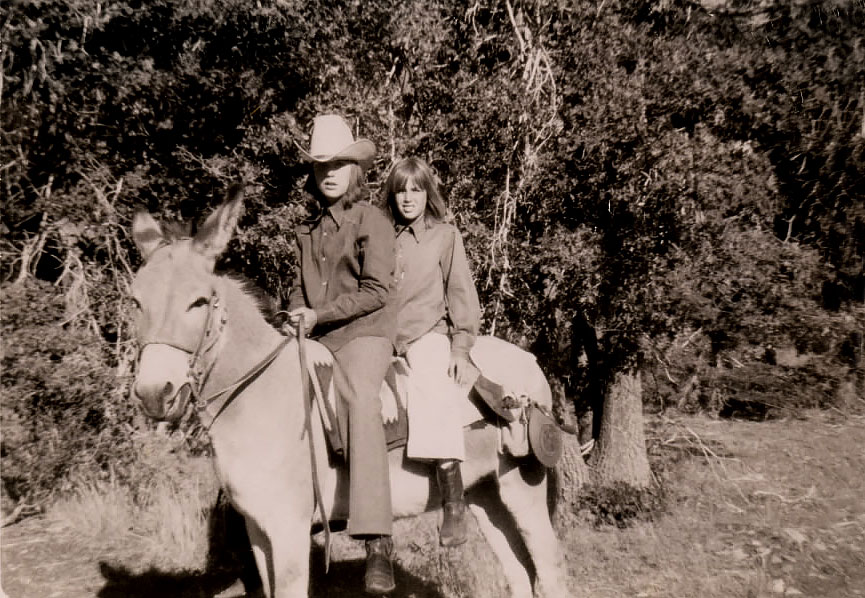 When we were big enough were allowed to ride "Butterball" a flashy bay pinto grade mare.  Soon after this the first family horse was purchased, "Shannon" a striking bay, green broke 16 hand Morgan – Thoroughbred cross gelding.  After many exciting adventures with Shannon the family decided to sell him and soon after purchased a seasoned grade mare – "Schatzi".  Schatzi was a midnight black mare with a wonderful disposition.  Fresca, the family burro came along around the same time Schatzi did. Fresca was adopted by Jane's family to save him from an unpleasant demise; he was abandoned and was busted on the golf course!  Jabali High Time was Jane's first "solely owned" horse, a mahogany bay half Arabian, Quarter Horse gelding.  This love affair lasted many years between Jane and High Time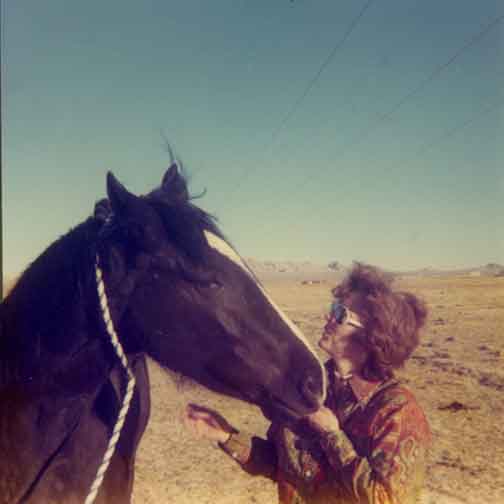 Jane Allo has realized her dream of owning and breeding beautiful Arabian, National Show Horse and American Saddlebred horses.  Evening Starr Horses breeding successes represent her love for color – pintos, blacks, buckskins and bays inspired from her youth.
Evening Starr Horses shares this corner market offering beautiful, well bred, healthy and well-mannered horses. Inspired by her successes, Jane Allo works hard to be sure she maintains this highest level of excellence.  Acquiring some of the best lines, ESH pedigrees include Arabian greats, *Bask++, *Gondolier, Palas, Barbary+++, Huckleberry Bey++, *Corsair, Afire Bey V, NV Beau Bey, Bey Shah+, Gdansk+, *Aladdinn and American Saddlebred greats, RA Hot Every Nite, CH El Cortez, CH Belle Elegant, Hot August Nite, CH Valley View Supreme, Commander's Cadence, CH Dream Waltz, CH King's Genius, The Color of Fame, Secret Society Stonewall, Supremacy's Spirit, and more.  Combining pedigree, conformation, and movement, along with pleasing disposition makes for superior breeding stock to create something special.   Additionally, ESH seeks stallions outside of the ranch to accomplish their breeding criteria.
Please take your time and appreciate all the hard work Evening Starr Horses breeding stock represents. Your "Starr Horse" is waiting here for you.